Division Details - Northern Alberta Xtreme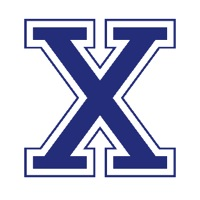 Team Profile
---
Northern Alberta Xtreme
The Northern Alberta Xtreme are extremely honoured to be selected to the 2018 John Reid Memorial tournament.
The NAX Bantam Prep Team is in it's inaugural season and competes in the Canadian Sport School Hockey League. Our student-athletes attend Riverview Junior High and John Maland High School in Devon, Alberta and we are very excited to be attending the John Reid Memorial Tournament as our 3rd Tournament of the season.
To date: NAX Bantam Prep's captured the Championship title at the 2017 Chilliwack Invitational Tournament and were finalists at the 2017 Rocky Mountain Invitational Tournament.
NAX would like to thank the John Reid Tournament Committee for our selection to this year's event and we would also like to thank all the volunteers and staff that work tirelessly to successfully operate such a prestigious tournament. We look forward to the great competition!