Division Details - Prairie Storm

Team Profile
---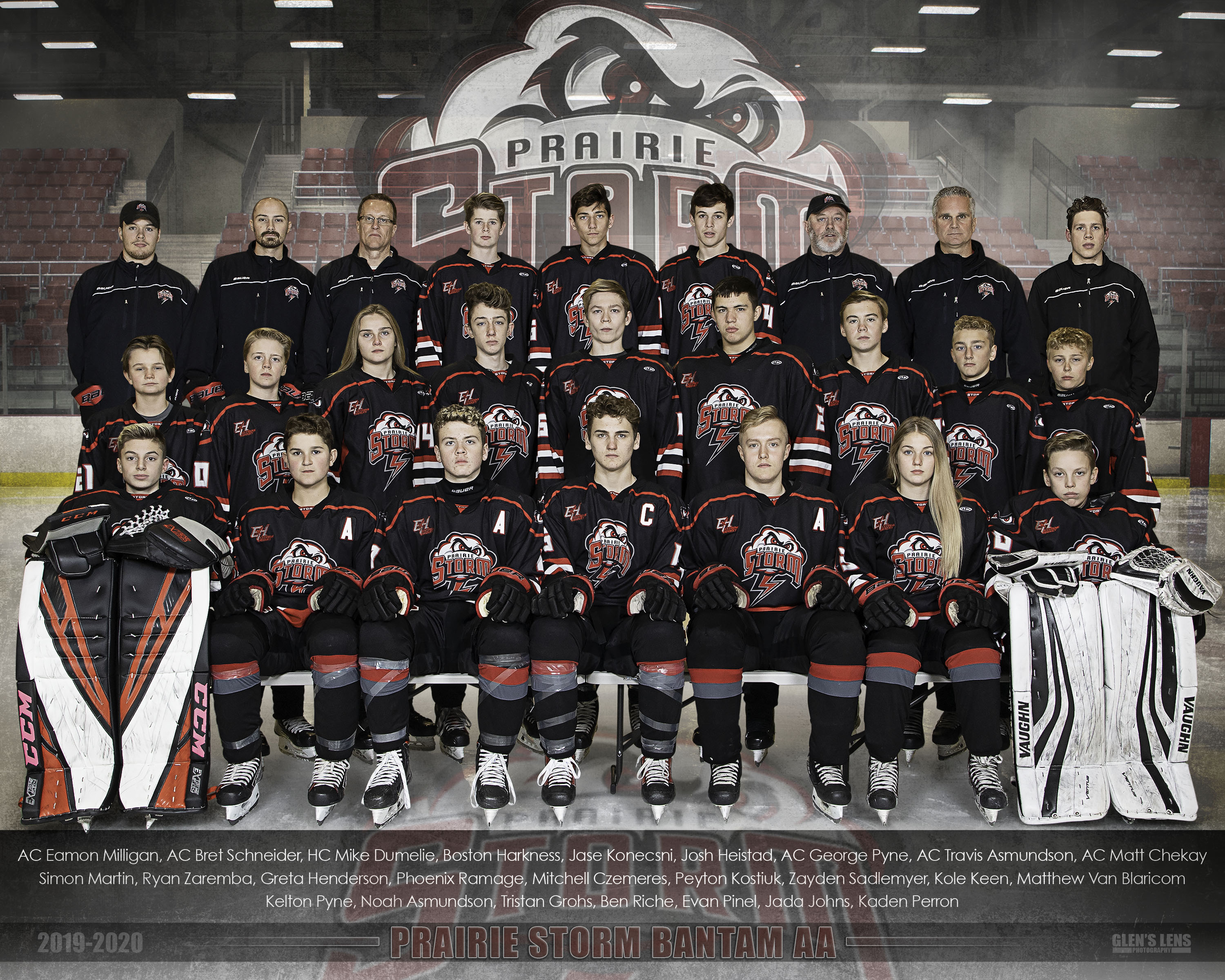 The Prairie Storm hockey team is honored to be selected to compete in the 2020 John Reid Memorial tournament. The team, coached by Mike Dumelie, competes in the Saskatchewan Bantam AA Hockey League (SAAHL) consisting of 22 teams from across the province of Saskatchewan (www.saahl.ca).
The Prairie Storm Bantam AA Hockey Development Program is a non-profit minor hockey program centered in White City, Saskatchewan and draws from areas surrounding Regina. The 2019/20 team is made up of thirteen 2005-born and six 2006-born players from a population of approx. 15,000 residents.
The JRMT is the team's 4th tournament of the season after attending the Graham Tuer Bantam AA Challenge in Regina, the Medicine Hat AAA Hockey Hounds tournament and Kamloops International Bantam Ice Hockey AAA Tournament (KIBIHT).
One of the main objectives of this program is to help develop responsible young adults through the game of hockey. Important life skills such as commitment, hard work, goal setting, teamwork, time management skills, responsibility, respect, nutrition, etc. are learned and practiced throughout the hockey season.
Under the leadership of coach Dumelie, the Prairie Storm has become one of the premier programs in Western Canada. In the past eight years, over 20 players from the Prairie Storm Bantam AA team have been drafted into the Western Hockey League, including five first round picks, as well as 23 players drafted in the four-year history of the SJHL.